COLD FIGHTING CHICKEN NOODLE SOUP
The most soothing, comforting, cozy soup for the flu season! Quick/easy to make, you'll be feeling better in no time!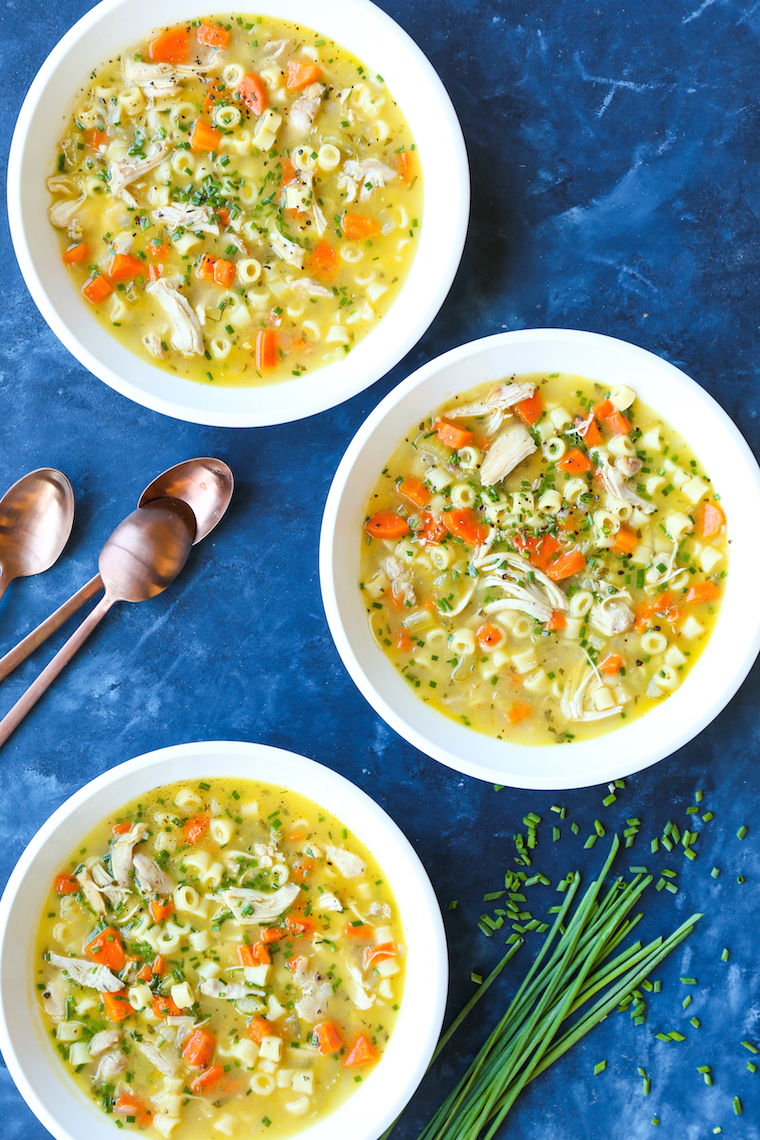 MY OTHER RECIPES
Happy Monday!
We just got back from San Francisco to watch the Dodgers versus Giants, and we ate so many Gilroy garlic fries and clam chowders in a bread bowl!
But as amazing as their food was at AT&T park, San Francisco is also super cold (compared to us weenies with our LA weather), which means I'm now home with one of the worst colds ever.
I'm currently on bedrest right now with a giant bowl of this soup. It's the only thing that is making me feel better at this point. And the garlic/lemon/ginger/lemongrass here is doing absolute wonders.
So as the weather cools down, be sure to stay warm and have this soup on standby! It will be a god-send!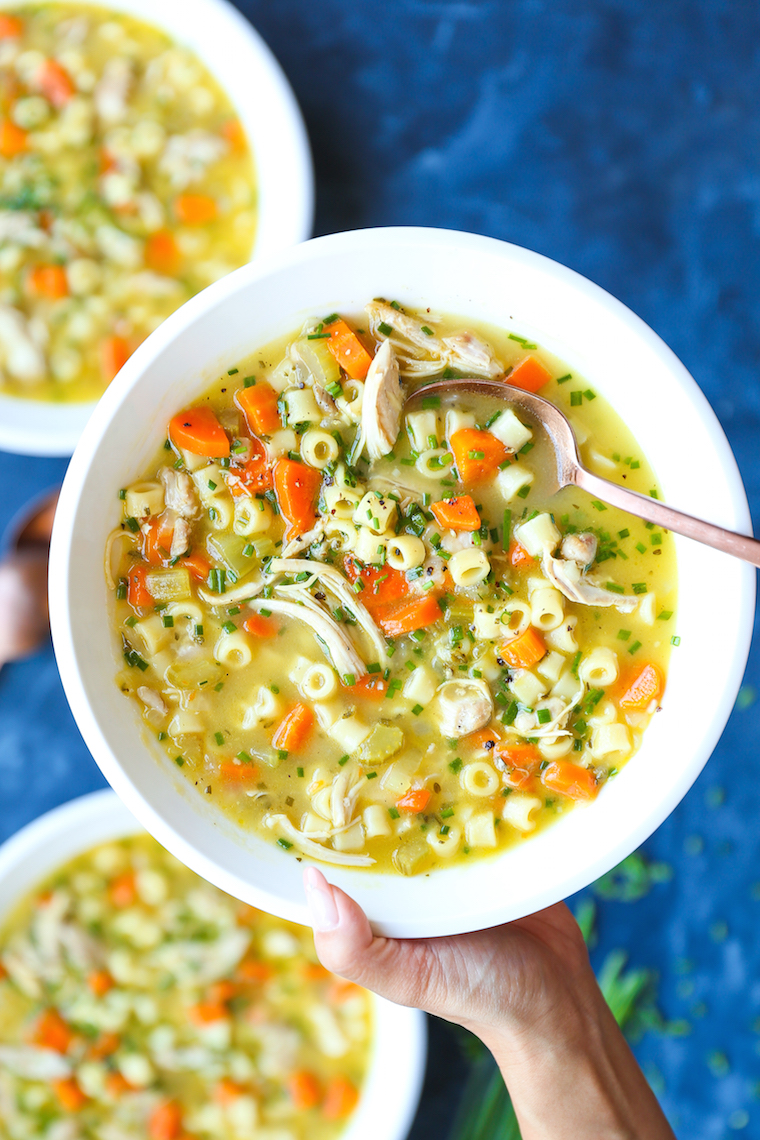 COLD FIGHTING CHICKEN NOODLE SOUP
yield: 4-6 SERVINGS
prep time: 20 MINUTES
cook time: 30 MINUTES
total time: 50 MINUTES
The most soothing, comforting, cozy soup for the flu season! Quick/easy to make, you'll be feeling better in no time! PRINT RECIPE
INGREDIENTS:
1 tablespoon olive oil
1 onion, diced
3 carrots, peeled and diced
2 celery ribs, diced
3 cloves garlic, minced
1 tablespoon freshly grated ginger
1 tablespoon minced lemongrass
1 tablespoon chopped fresh thyme leaves
1 tablespoon chopped fresh rosemary
5 cups chicken stock
2 bay leaves
1 pound boneless, skinless chicken thighs
3/4 cup uncooked ditalini pasta
Juice of 1 lemon
Kosher salt and freshly ground black pepper, to taste
2 tablespoons chopped fresh chives
DIRECTIONS:
Heat 1 tablespoon olive oil in a large stockpot or Dutch oven over medium heat. Add onion, carrots and celery. Cook, stirring occasionally, until tender, about 3-4 minutes. Stir in garlic, ginger, lemongrass, thyme and rosemary until fragrant, about 1-2 minutes.
Whisk in chicken stock, bay leaves and 1 cup water; bring to a boil. Add chicken; reduce heat and simmer. Cook, covered, until the chicken is cooked through, about 10-12 minutes. Remove chicken and shred, using two forks; set aside.
Stir in pasta and cook until tender, about 8-10 minutes.
Stir in chicken and lemon juice; season with salt and pepper, to taste.
Serve immediately, garnished with chives, if desired.
DID YOU MAKE THIS RECIPE?
Tag @damn_delicious on Instagram and hashtag it #damndelicious.
Article by: https://damndelicious.net/2018/09/30/cold-fighting-chicken-noodle-soup/